Sadly this year was not as good as last year for me. There wasn't as many classes that I was interested in. That is of course not their fault. I volunteer ALOT! Over 13 hours :) I think it was time well spent. I got to interact with more people that way. Of course at the same time it was a bad thing. I only got to wave at a few LJ friends on my way to my next volunteer spot. And my room mate whom I was hoping to get to hang out with and get to know irl vs just on LJ I saw for maybe a half hour. Otherwise we were sleeping or out. BOO. I got to say a few more words to a few LJ friends on the fabric tour on Monday but choose to split off in search of wool. No one else seemed to be wanting wool or linen and I didn't want ot be a pest. I was lucky enough to find some so it wasn't a total fail.
I got absolutely no pictures. :(
But I do have a few to share. Friday I wore my Steampunk Lolita costume. I got the most compliments on my watch holder so I figured I would put a pic up of it.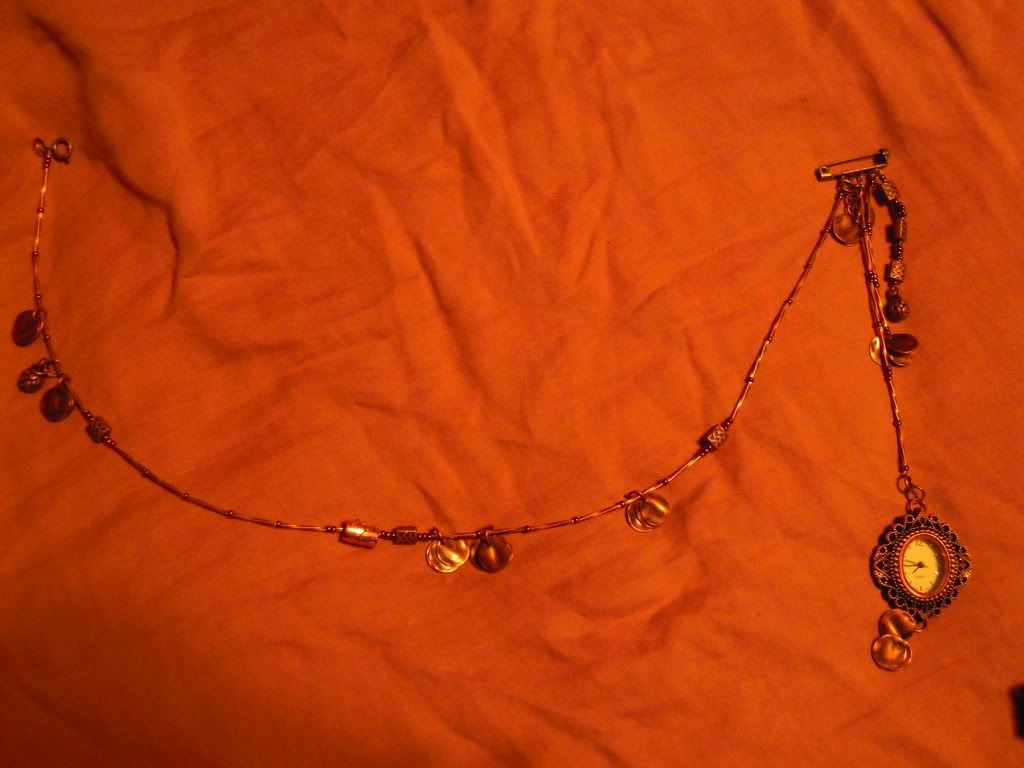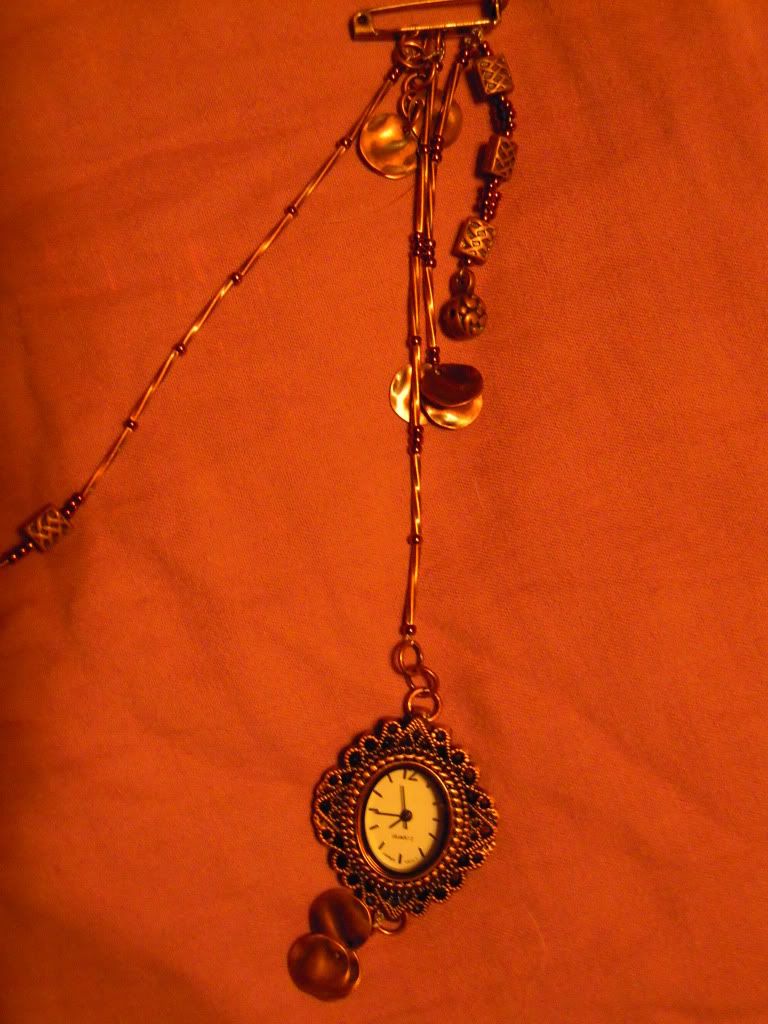 I think I like the fiddly bits of costuming best. The embroidery and jewlery making parts...
And now pictures of my scores from the LA fabric district.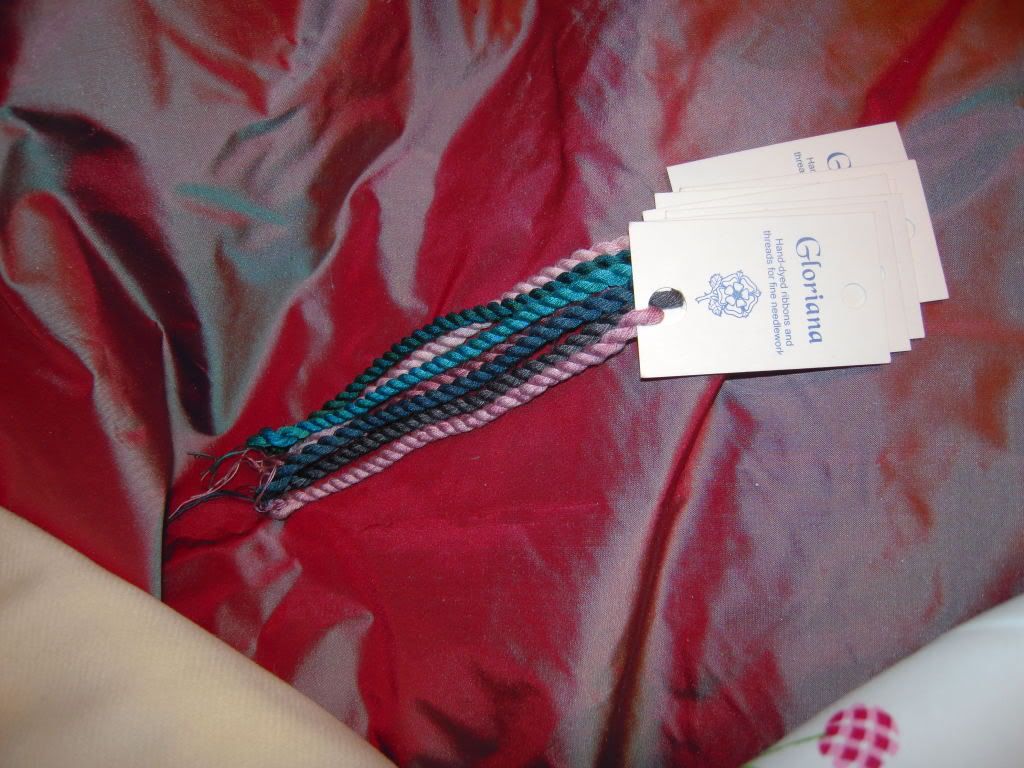 Top middle is a blue/green and pink silk shot (close up pic on the right) I plan on making this into a stomacher. The threads on top of it are for embroidery. The red silk to the Left is for a Victorian riding habit. I have a black Thai silk to use with it also. The little packets on top of it are gold threads for metal embroidery I want to use on it. The cream in the middle is the wool I found. That will probably be one of the first projects I get to. I WILL finish the Italian version of the Autumn Dress this year!!!! And lastly is the cherry fabric. I plan on some summer pjs with those. I have lots of winter ones I make with the Black Friday sale Flannel. But I want some cute light weight ones.