that I don't have to give up my crafter's/sewer title just yet. I have made progress however slow it has been.
First up: a leperchaun for my sister in law. She was joking with my husband and told him thats what she wanted for her birthday. Bet she didn't think she would actually get one.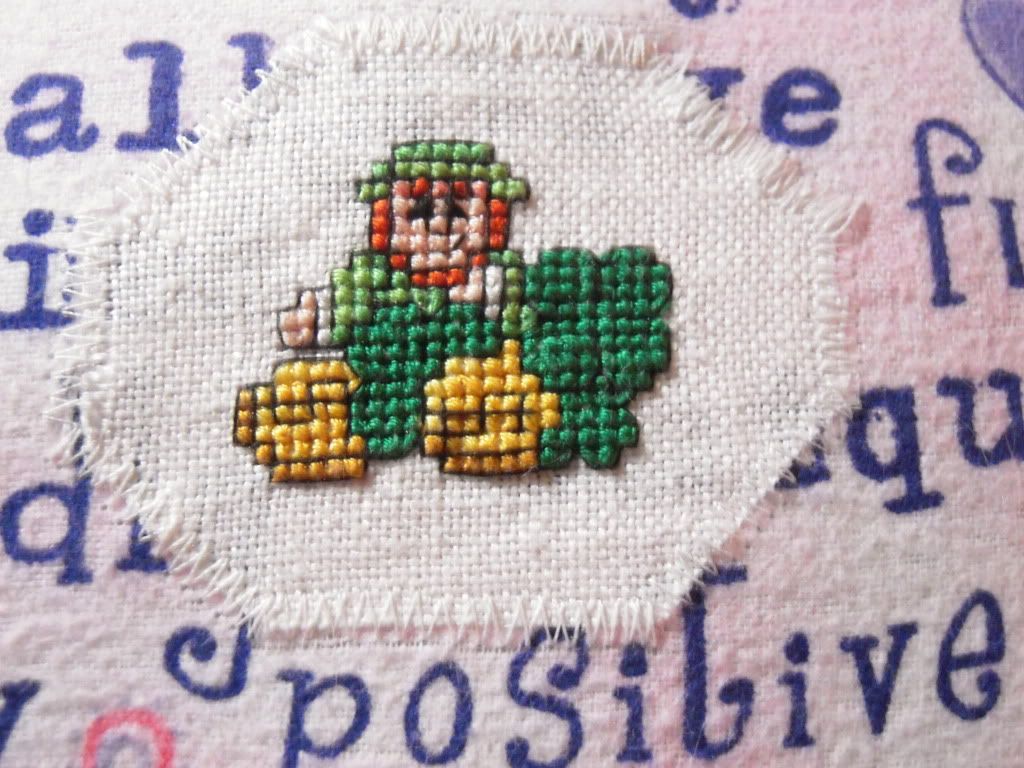 And the rest of her present. We made the stuffed animal at
Build A Bear
. The little pillow has the leprechaun on the back and the pictures is her actual dog.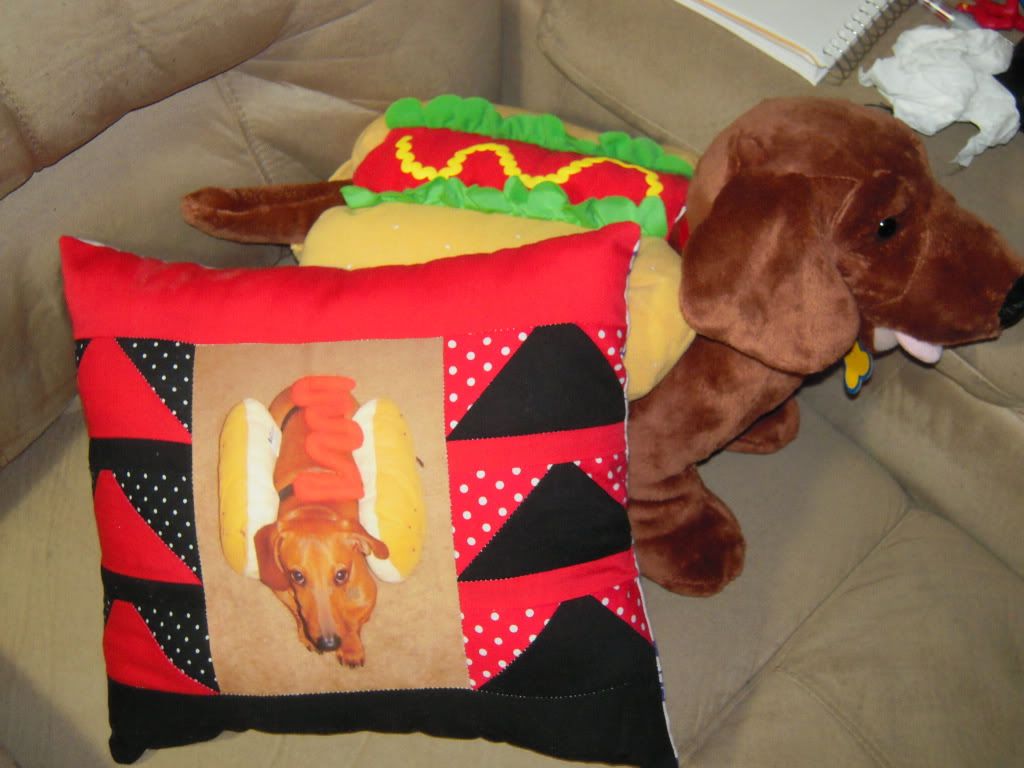 And onto costume sewing. My kirtle. The bottom band still needs to be tacked down on the bottom. I had plans of many stripes of different color and widths... now not so sure.... It will have at least one more, but that's the only thing for sure.
And lastly the drawers. I know pretty boring but they did take me a little time. I was futzing with the gussets for a bit. Eventually these will have embroidery along the front opening and on the leg bands.... eventually.